Aguero Happy At City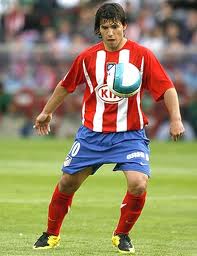 Sergio Aguero has dismissed what he says are 'invented' stories about his future and insists he is happy at Manchester City.
The 23-year-old, who has scored 28 goals in 44 soccer games since his club record £38million move from Atletico Madrid last summer, has attempted to dispel the ongoing rumours that he is unhappy England and wants to return to Spain.
Fresh reports have again suggested the Argentinean is a top summer target of Real Madrid but the striker, when asked if there was any truth in the claims, said: "No no, all of that, no. The truth is that I am happy here, happy with my fellow players and the rest of the staff.
"The only thing I have to do is enjoy playing football."
Aguero's first season in the Barclays Premier League has been a success after he made a flying start to help Roberto Mancini's side go top and clear of their title rivals in the first half of the campaign.
However, his and City's form has dipped somewhat in recent weeks as Manchester United have overturned the points deficit at the top but he appeared to be back to somewhere near his best when scoring twice in the 4-0 win over West Brom on Wednesday.
Aguero says his words often get twisted in the media and he maintains stories are often invented in a bid to unsettle him.
"I hardly ever do interviews," he added. "Sometimes I have to get in touch to deny or correct the claims but I can't dispel every claim that is written about me."
"I repeat that I am very happy here and they invent things to try to compromise me."